Blog: Barclay Butera offers tips for holiday outdoor entertaining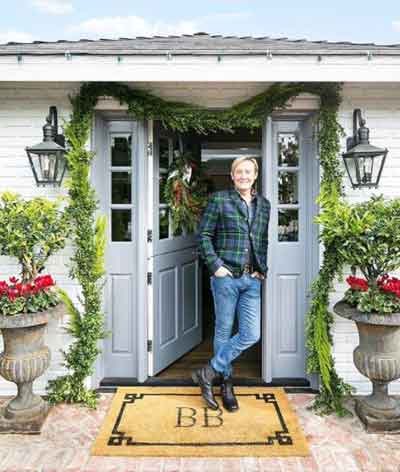 Courtesy of Castelle, this is an interview with designer Barclay Butera about holiday outdoor entertaining.
Q. How could an outdoor room be the perfect place for holiday entertaining?
BB: It all really depends on the area of the country you live in, but from the coast of California where I live to the heart of the Midwest and East Coast where it's cold and frosty, any outdoor space can be the perfect place for holiday entertaining. Here in Newport Beach, we really use our outdoor spaces year-round. Sometimes in the evening, we bring out space heaters for events, but for the most part a light sweater or jacket will do it. Outdoor spaces, designed correctly with conversation and flow in mind, add a fun and festive twist to a holiday party–a bit unexpected. I always do a magnificent tree inside of course–but if I know I have a special event coming up I will make sure to have a tree outside as well. Set up a great bar with at least one warm cocktail offering. Guests can mingle in and out, you can keep the food inside and have a nice private setting for mixing and mingling.
Q. What is a must have for outdoor holiday entertaining?